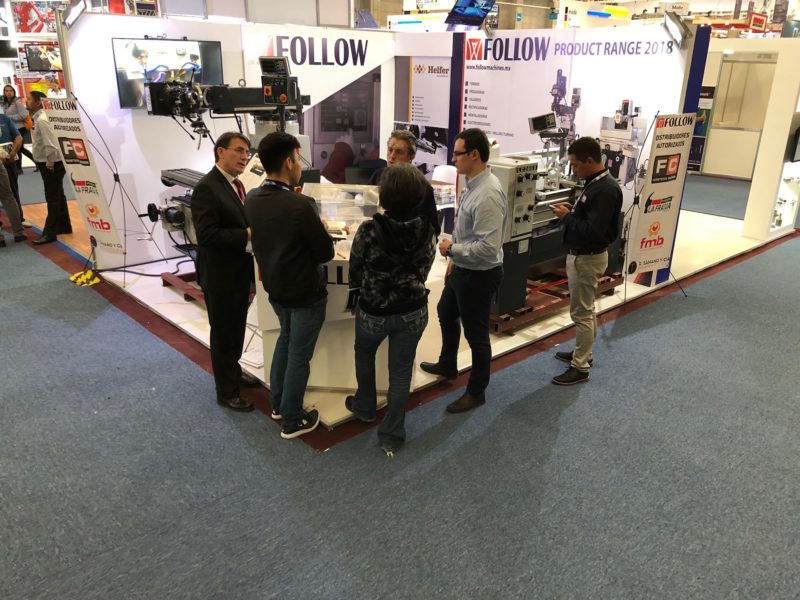 We have received the first images of the EXPOMAQ 2018 fair that takes place in Mexico between April 17 and 20 of this year.
At this fair, Follow presents its novelties for this year as well as its catalogs and all product lines. At the stand, we have the collaboration of Calzada Hardware, our exclusive distributor for Mexico. We also have two machines to show from our product range: the LC 360 x 1000 lathe and the FTV3 Turret Milling Machine.
Follow us on our social networks to keep up to date with the news at fairs and stay connected with us.